Welcome to Insta Downloader!
Insta Downloader allows you to download from Instagram without downloading any software or application. You can easily download through your browser via any device from Instagram to MP4 format. It's really amazing downloader for the Instagram user. Do you know? More than 100 million photos are uploaded to Instagram every day by its over one billion users. If you're one of the billion users, you've probably found yourself wishing that you could download Instagram videos & photos. Now your wish completes here. Let's use Instagram downloader for your work.
Instagram is becoming popular day by day, but with its quickly increasing popularity, Instagram also has some restrictions. These restrictions include that users can not download Instagram photos or Instagram profile pictures in full size. It is very frustrating for Instagram users as they can not save or download Instagram pictures of anyone. Insta saver is here for you.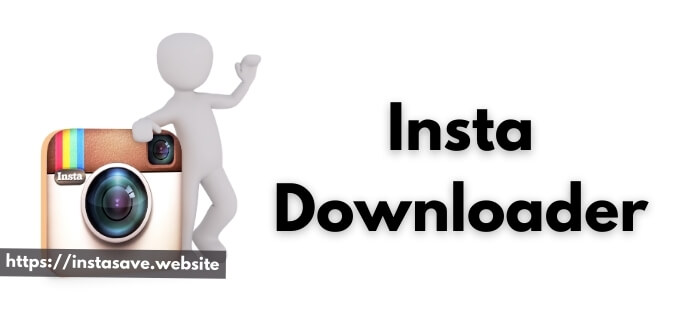 Why should you use Insta downloader?
There are various reasons why people prefer Insta downloaders. Firstly you don't have to take screenshots >> edit them >> get bad-quality pictures :( Secondly, the photos downloaded are of high quality without any quality loss. As far as we know, some people have no idea how to save photos from Instagram, and this Insta video downloader is a real lifesaver for Insta users.
How to Download Instagram from Insta downloader?
You are reading this means you are an Instagram user and want to grab some files from Instagram. Downloading the Instagram photos and videos from the app or website is obviously difficult, or to say impossible. However, downloading the photos and videos from this online tool downloadgram is quite easy and can be done by anyone.
Step 1: Go to Instagram on your web browser or Open app
Step 2: Select the media that you want to save
Step 3: In-app click on the Triple-Dot icon and click Go to Post
Step 4: In-browser copy the URL from the web address bar in your browser
Step 5:Go to Insta downloader's website
Step 6:Input the Instagram URL into the box with the auto-generated Instagram link
Step 7:Click the Download button to save it offline
We tried our best to regularly update our downloader with the Instagram algorithm. Please love us by share this site with friends on social media. It will help us to grow faster.
---
---
Instasave is not affiliated with Instagram™ & we don't host any of the Instagram Photos or Videos or IGTV or Stories Highlights or Reels videos on this website, all rights belong to their respective owners.
---